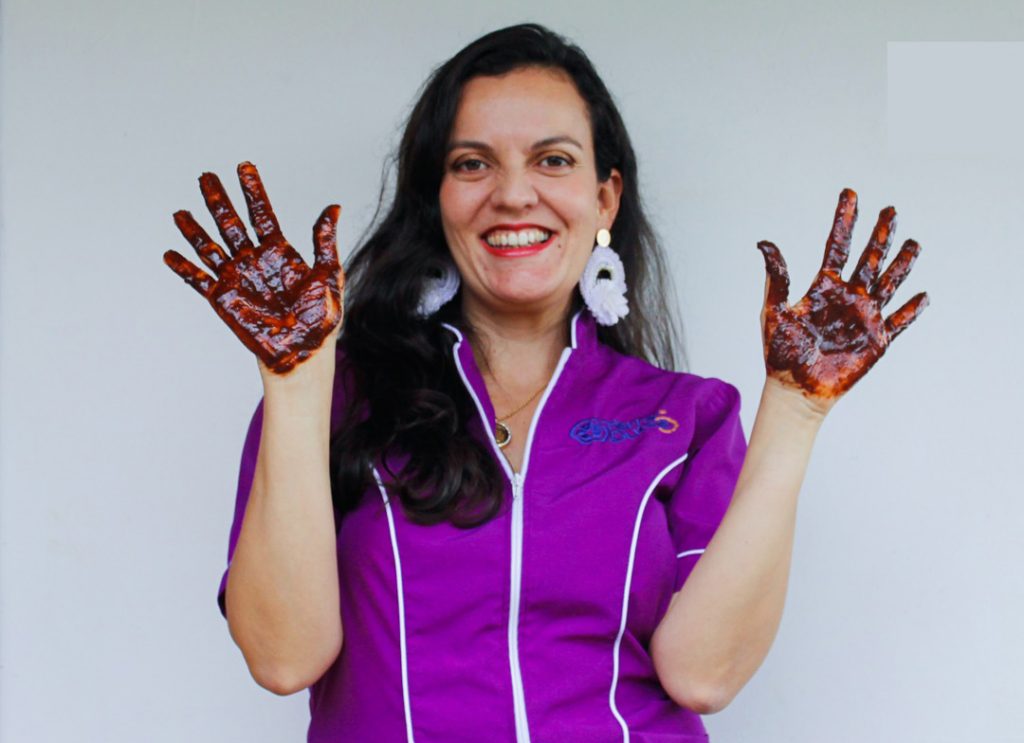 PAOLA CARDONA | FOUNDER OF TERRA DULCE CHOCOLATES
Terra Dulce is a Colombian company, located in the coffee triangle of Colombia, dedicated to produce fine artisan chocolate in the Bean to bar trend, in which each of the steps of the chocolate-making process is carefully controlled from the harvest of cocoa to its transformation into chocolate.
Terra Dulce is REAL CHOCOLATE – We offer chocolate bars with a high content of cocoa, handcrafted in small batches, taking care of each of the steps in the chocolate-making processes, and focusing on conscious and healthy eating.
Chocolate awakens passion, joy, pleasure … and it gets better if you also know that you are nurturing yourself while you delight yourself!
ARMENIA, QUINDIO, COLOMBIA | FOUNDED 2019 |
WOMEN OWNED • CAUSE FOCUSSED
We want to take care of our farmers, our team, the environment, to live in a world here mindful eating is in our lives every day because you have to be aware of what you are buying and eating, what you are leaving to our planet, how the economy is impacted by our daily actions.
We are really committed to impacting lives.
– Paola Cardona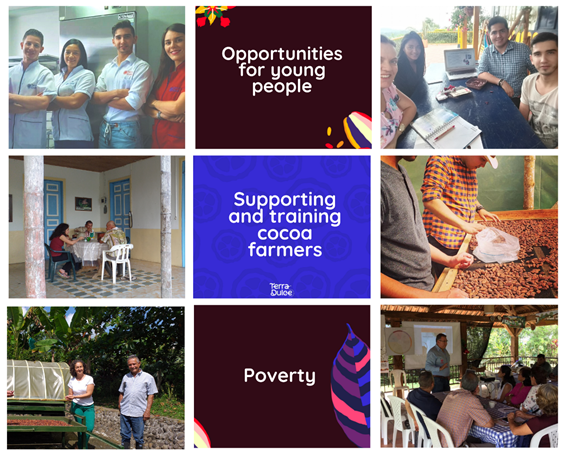 Our company has born to make a difference and transform lives.
One of the purposes of our company is to generate employment in our region, known as the coffee triangle of Colombia, with poverty levels close to 30%, mainly focused on agriculture as its major economic activity, there are few companies that transform and add value to those agricultural products.
Agriculture is our second cause, we support families to get trained in the best practices regarding the cocoa harvesting and post-harvesting process so that they can sell their high-quality cocoa at fair prices and without intermediaries. Terra Dulce pays its producers up to 50% more than the regular price.
We promote FAIR TRADE by paying premium prices to our cocoa producers, guarantying the absence of child labor, and promoting sustainable agroforestry to conserve the environment in cocoa-growing areas.